Kobe Office
At the Kobe Office, we handle shipping agency for all types of vessels, including chemical tankers and bulk carriers.
One of the features of Kobe Port is that offshore cargo operations of chemical tankers have been approved. This is a unique cargo operation acceptable in Japan, only at Kobe Port and Keihin Port (Yokohama Port and Kawasaki Port). There are four anchorages for offshore cargo operations in Kobe Port, where there is few ship congestion. It is unnecessary to arrange tug boats and line handling, and for vessels of less than 10,000 gross tons, order of pilot service is not mandatory. Offshore cargo operations have such benefits, but, on the other hand, have a disadvantage. It is not stable and more open to the weather than cargo operation on the quay berth. Shipping companies who can be allowed to do offshore cargo operation must be members of the Japan Offshore Cargo Operation Safety Association. We have been engaged in offshore cargo operation since our establishment, and we can always support shipping companies and operators for this special cargo operation.
Kobe Port has four grain berths, where we can support as the best shipping agency too.
Kobe Port is also a gateway to the Seto Inland Sea with the border Point (off Wadamisaki Cape) between the areas Osaka Bay Pilot covers and Naikai Pilot covers. To enter the Seto Inland Sea ports that are not permitted to come into for foreign vessels, such as Hibi Port (Okayama Prefecture) and Naoshima Port (Kagawa Prefecture), completion of special port entry procedure at Kobe port is necessary before entering such ports.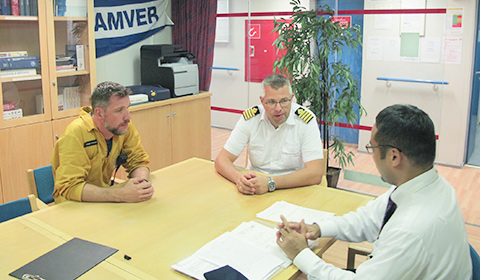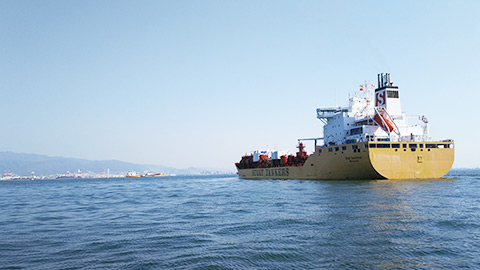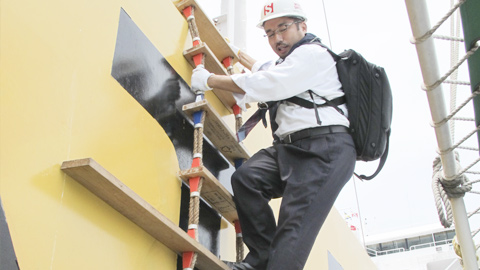 Location and covering ports
Location
2F, Kobe Meriken Building, 1-1-1, Kaigan-dori, Chuo-ku Kobe-shi, Hyogo 650-0024
Tel +81-78-331-3081
Fax +81-78-331-9610
Jurisdiction port
Kobe Port、Nishinomiya Amagasaki Port, Awaji Island Various Ports
Yokohama Office
The Yokohama Office was established near Osanbashi in 1979.
Since then, we have established a sub-agency network at every port in Japan from Hokkaido to Okinawa, and have been appointed as a Japan general agent by many vessels owners and shipping companies.
We acquired Trace International and Fonasba Quality Standard certifications in 2017 to meet the demands of the international business/trade.
*Our company's Code of Conduct, please click here.
We have worked as an agent at the Keihin Port for many years, and have attended many vessels calling at Yokohama Port and Kawasaki Port, acting as an agent for captains and shipping companies in performing port entry and departure procedures, arranging pilot, tug boats and so on.
With vessels owners request, we also have a responsibility for operations as their agent, handling all types of vessels from chemical, gas, and crude oil tankers to general cargo vessels, cattle carriers, ocean research vessels and cruise ships.
Our experienced and highly qualified employees are engaged in comprehensive shipping agency and ship attendance operations (at Keihin Port).
Please do not hesitate to consult us.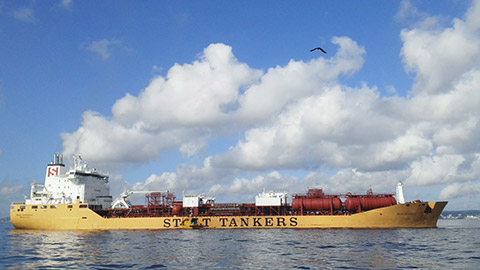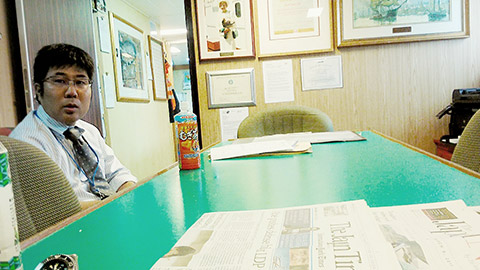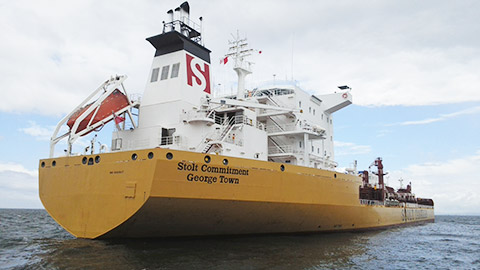 Location and covering ports
Location
8F, Yamashita-cho SSK Building, 22, Yamashita-cho, Naka-ku, Yokohama-shi, Kanagawa 231-0023
Tel +81-45-662-2281
Jurisdiction port
Keihin Port (Yokohama Port, Kawasaki Port), Yokosuka Port
Sakai Office
Sakai-Semboku Port, covering three cities Sakai, Takaishi and Izumiotsu is located in the eastern coast of Osaka Bay. It is one of the biggest Japan's International ports, with an annual traffic of about 31,000 vessels calling about 74 million tons of cargo handling (FY2016).
Since our establishment in 1978, we have been performing port entry and exit procedures, arrangements of pilot and tug boat operations for foreign vessels at Sakai-Semboku Port. We are assigned as the terminal agent of JXTG Nippon Oil & Energy Sakai Refinery, Mitsui Chemicals Osaka Factory, Marubeni Ennex Sakai Terminal and other refineries and terminals. We have established a reputation as specialist who handle tankers for crude oil, LPG, gas oil, chemical and others. Additionally our responsibility has expanded to agency operation for overseas shipping companies.
Our close contacts and talks with vessel's captain before vessel's arrival bring safe and smooth operation from her entry to departure.
In addition, we comprehensively handle vessel owners' matter (crew changes, shipped goods import and export customs clearance, loading spares, water supply, medical arrangements, and so on) with our accumulation of experience, know-how and skills to meet customers' needs.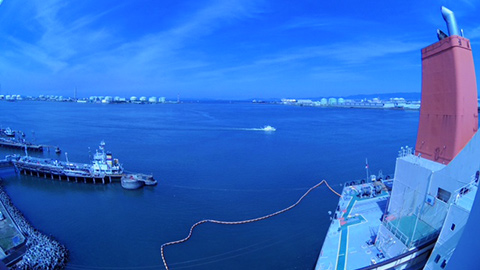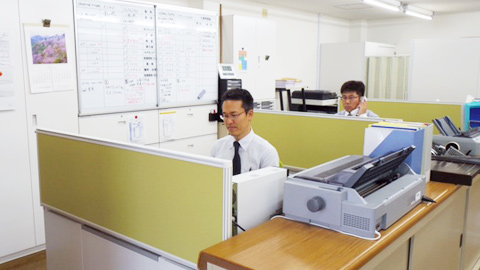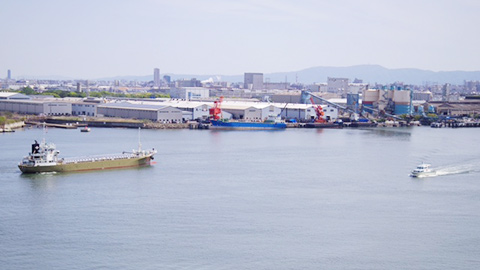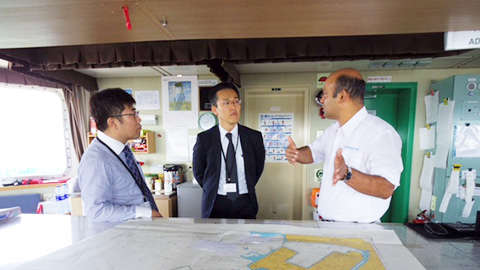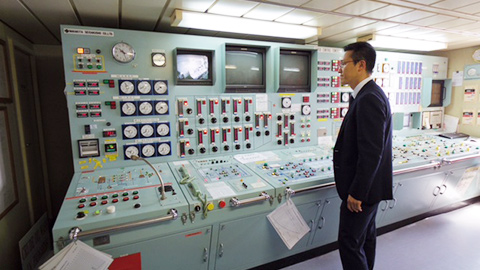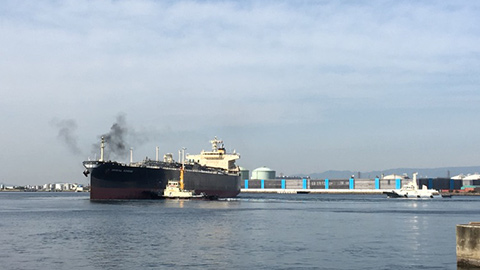 Location and covering ports
Location
4-4-13, Hamadera Ishizuchonishi, Nishi-ku, Sakai-shi, Osaka 592-8333
Tel +81-72-241-1608
Fax +81-72-247-1971
Jurisdiction port
Sakai-Semboku Port